Landscape Design and Construction
Out On A Limb Landscaping lives up to its name. We are the heart of perfect landscaping! Whether a sketch or a full plan, we have the experience to materialize your ideas into award-winning landscapes. As a premier residential and commercial landscaping company in Massachusetts, we offer exceptional services for aesthetes who demand artistry.
Collaboration is the key element to any great landscape. This is why we work closely with homeowners and commercial property owners to transform their outdoor living space. New landscape construction or existing lawns, gardens and masonry that require enhancement, rest assured that quality workmanship will always be guaranteed.
Out On A Limb Landscaping benefits from over 30 years of experience in landscaping. Holders of the Gold Medal Prism Award, we offer distinctive landscaping abundant with artistic elements.
Taking our cue from nature, we follow a goal to always strike the right balance between what already exists and what we can conjure. Count on us for our ability to understand your landscaping goals and translate your ideas into landscapes you'd love to flaunt.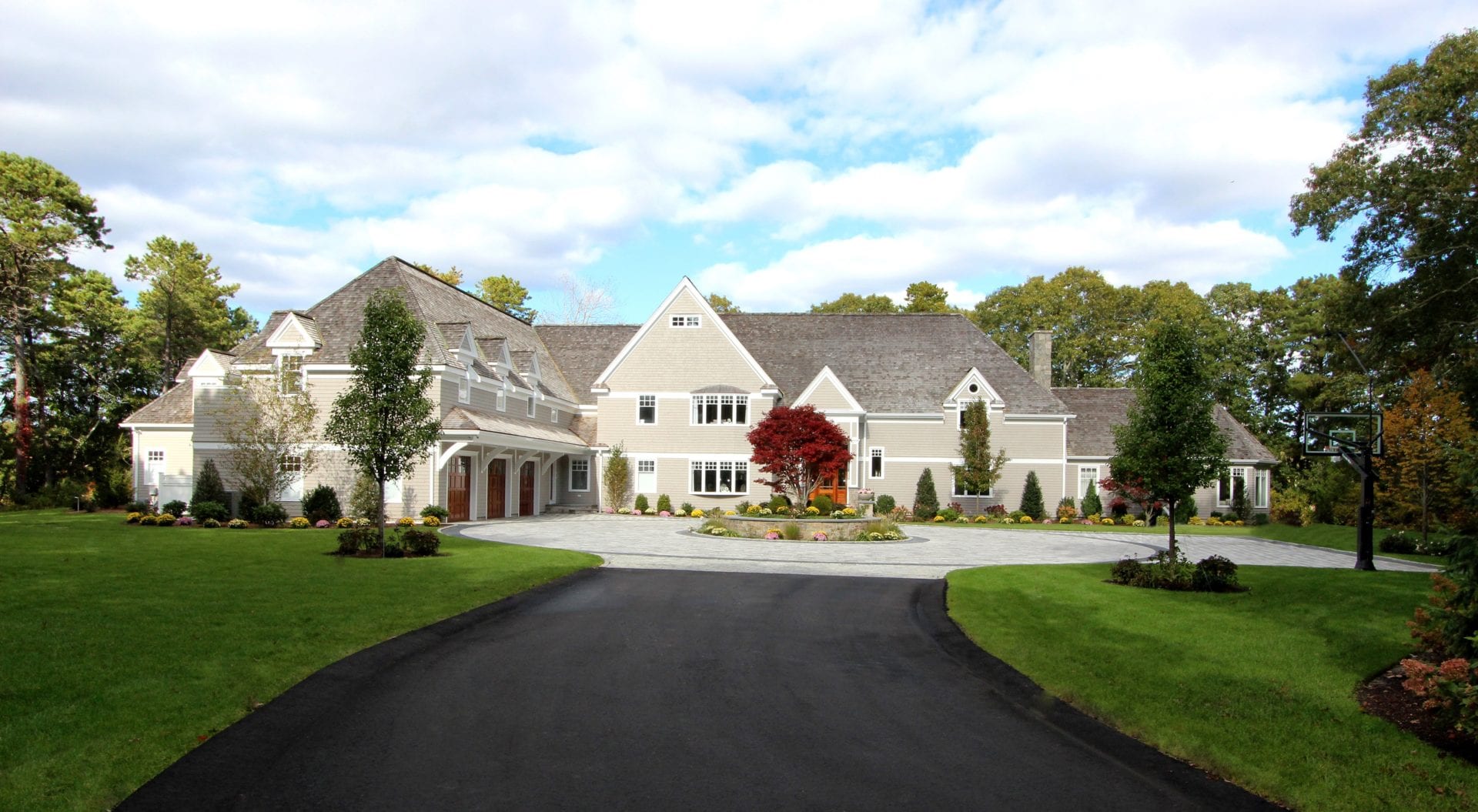 Outdoor living in Cape Cod has evolved over the last decade. Fire pits, fireplaces and outdoor kitchens are now places where friends and family gather to make memories. Out On A Limb's hardscape masonry is not only distinctive and aesthetically pleasing, but also designed keeping your unique lifestyle in mind.
Our masons are craftsmen trained in every aspect of stonework installation. From traditional brick to pavers, bluestone, cobblestone and travertine – they come fully equipped with an array of materials to meet your hardscaping needs without breaking your budget. Whether a part of the master landscaping project or done exclusively, rest assured your hardscaping projects are in good hands.
We look forward to working with your landscape architect or having you sit down with our designers to develop the landscape you desire.